and I am Your Miami Family Law Attorney!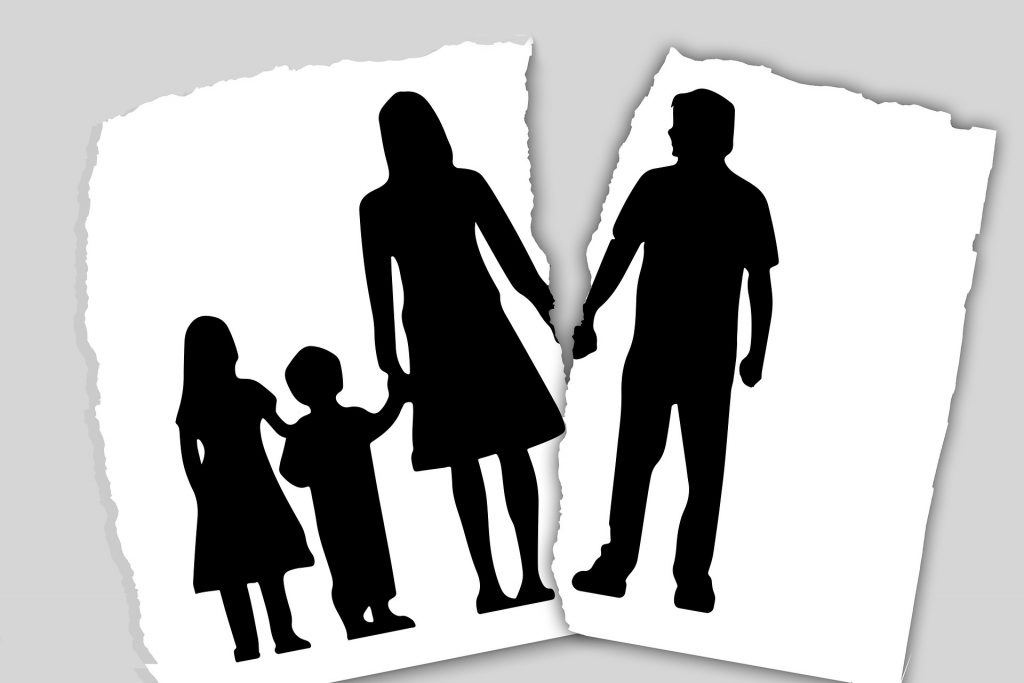 Helping You Through the Most Important Legal Situation of Your Life
I am Your Miami Divorce Lawyer and your Miami Family Law Attorney! While every legal situation you face is going to be important, few can have a more direct impact on your life, and the lives of your family than those in the family law courts. I know, I have been there, twice! I have helped many clients throughout the Miami-Dade, Broward, and Palm Beach areas through all types of family law situations. When it comes to handling these types of cases successfully, the most important thing is to have a Miami Divorce Lawyer or Miami Family Law Attorney who will work closely with you to come up with an approach that is unique to your situation. I always take the time needed to ensure I fully understand every aspect of your case so you can be confident you're getting the best possible representation. I will listen to your concerns, and together, we will develop a case strategy for making your trip through the family law court system as painless as possible.
How can Your Miami Divorce Lawyer help you?
DIVORCE
Chances are if you are going through a DIVORCE or other family law issue, you are experiencing on the most stressful, emotional, and draining experiences of your life. It does not matter whether it is a divorce, paternity, domestic violence, a modification of child support, time-sharing, alimony, or some other order, all family law cases are stressful for the people going through it. I know, I have been through it, twice!
Whatever your family law issue is, having an experienced Miami Family Law Attorney can be the difference in your case and make a difference in how your case proceeds and the results you obtain.
When it comes to DIVORCE, Florida is a NO-Fault state. You do not need a reason to get divorced other than your marriage is broken beyond repair, and you desire to get a DIVORCE. There are two types of DIVORCE in Florida, SIMPLIFIED DIVORCE and a regular DIVORCE. For a Florida DIVORCE, one spouse needs to be a Florida resident for at least six months before filing for DIVORCE and believe the marriage is broken beyond repair. Your Miami Divorce Lawyer can guide you through either process. Your Miami Divorce Lawyer has the experience and knowledge of the procedures, rules, statutes, and laws governing DIVORCE cases to make your case as painless as possible for you. Zealous advocacy is Your Miami Divorce Lawyer's policy, he will make sure your voice is heard, and rights are protected.
Your Miami Divorce Lawyer can also help with:
EQUITABLE DISTRIBUTION
In many divorces, the division of a couple's property, their dogs, cats, furniture, cars, grandma's china, and the like, is a very contentious issue. Florida is an EQUITABLE DISTRIBUTION state, that means marital property is "supposed" to be fairly divided or distributed between the divorcing spouses. Marital property is property belonging to both spouses and acquired during the marriage. The assets and debts of the divorcing couple are also considered marital property under Florida law.
If you owned property before you got married or have property solely owned by one spouse, that is not subject to EQUITABLE DISTRIBUTION.
ALIMONY
ALIMONY, sometimes called maintenance or spousal support, is a BIG concern for many people involved in long term marriages as well as shorter marriages where one party may need help getting back on their feet financially. There are several different types of Florida ALIMONY. There is permanent alimony, lump sum alimony, durational alimony, temporary alimony, bridge the gap alimony, and rehabilitative alimony. Your Miami Divorce Attorney will be able to help you through the alimony process to determine which type, if any, is going to be an issue in your DIVORCE case. Most ALIMONY awards are based on the length of the marriage. The longer the marriage, the more likely ALIMONY will be awarded.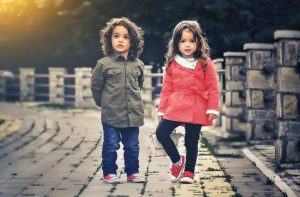 CHILD SUPPORT
CHILD SUPPORT is the amount of money paid from one parent to the other to support the child or children of the marriage. Florida child support is based on a statutory formula form in Florida Statute 61.20. Florida has a tale in the statute that determines what it takes to support a child or children. The Florida child support guidelines consider the income of the parents, the needs of the child, childcare expenses, and other factors. Your Miami Divorce Attorney can explain the calculation of child support to you as well as what factors, such as time-sharing, impact the child support amount.
CHILD CUSTODY
Nothing strikes more fear in someone who is contemplating DIVORCE than the issue of CHILD CUSTODY. Several years ago, Florida changed the laws on child custody, and it is now called time-sharing and parental responsibility. The time-sharing aspect is what was known as visitation when a child would spend time with a parent. Parental responsibility is which parent, or both, makes decisions for the child. Some of these decisions are where the child will go to school, what religion will the child follow, how will the child be educated, who will be the child's doctors or dentists, and who will make medical care decisions for the child. Shared parental responsibility means both parents are involved in these decisions. Sole parental responsibility is when one parent has the authority to make these decisions. When a judge makes these decisions, the judge will make the decisions taking into account what is in the best interests of the child. The Judge will consider the child's age, preference, if the current situation is working well, the needs of the child, and many more factors that are spelled out in the laws governing family law. Your Miami Divorce Lawyer will explain these family law terms and laws, so you understand them. Your Miami Divorce Lawyer will guide you through the process, so that family law is interpreted for you and make sure you understanding.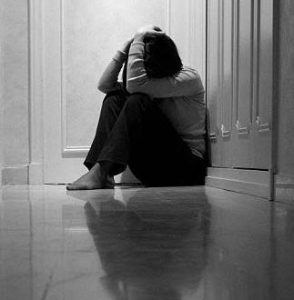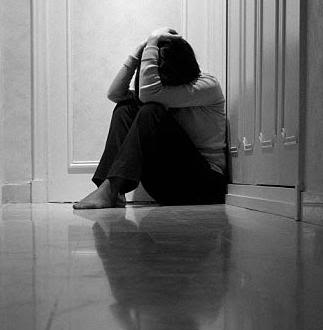 DOMESTIC VIOLENCE
Domestic Violence is a very different animal. Domestic violence is taken very seriously in Florida. A finding of domestic violence can have lifelong implications. You can be denied employment, housing, licensing, and experience a host of other consequences. As Your Miami Domestic Violence Lawyer, I will vigorously defend every domestic violence case no matter if it is criminal or civil. As a police officer, I have seen domestic violence up close and personal. I have arrested people for committing domestic violence. I have helped domestic violence victims find help.
As Your Miami Domestic Violence Lawyer, I have defended people accused of domestic violence and represented victims of domestic violence. Put my experience to work for you in your domestic violence case. Visit our domestic violence page for more information and resources to help you with domestic violence.
PATERNITY
In Florida, a PATERNITY action is an action to determine the biological father of a child. A PATERNITY case involved two people who were not married but had a child in common. A PATERNITY case establishes a father's legal relationship with his child as well as time-sharing, child support, custody, visitation, and parental responsibility. There are several ways to determine and establish PATERNITY in Florida legally. Florida Paternity is established by DNA testing, acknowledgment, court order, or legitimization. As Your Miami Family Law Attorney, I will be able to guide you through that process and help you make decisions that will impact your life and your relationship with your children.
DEPENDENCY
Taking care of a child is an important responsibility. If you have been accused of abuse, neglect, or abandonment, these are severe charges, that require an experienced attorney. The Florida Department of Children and Families is not your friend, even if they claim to be. Your rights in a DCF investigation are paramount. Most people do not know they also have rights during a DCF investigation. I will explain your rights to you and fight tooth and nail to protect them. My main objective in any DCF investigation or Dependency case is to get the Florida Department of Children and Families out of your life as soon as possible.
As your lawyer, I will go through every aspect of your case to help prove your innocence and protect your parental rights. Whether you have been charged, or you believe you are under investigation, you do not want to delay getting an attorney to help with your defense. Most importantly, remember your rights during a DCF investigation are not the concern of the DCF, protect yourself, never speak to a DCF investigator without having a lawyer present.
ANNULMENTS
Many people are unaware a marriage in Florida can be annulled. In South Florida, we have a very transient population, and I have handled many ANNULMENT cases. An ANNULMENT is similar to a divorce in that it is heard in family law court, and it determines the legal status of a divorce. When a court determines a marriage ANNULMENT the marriage never legally existed, unlike a DIVORCE where the Court determines the marriage has ended. There are specific grounds that an ANNULMENT can be based upon, but the one I see most commonly is that one or both spouses had a previous marriage they never ended. As Your Miami Family Law Attorney, I can explain the ANNULMENT process to you and help guide you through the legal maze of family law court.
PRENUPTIAL and POSTNUPTIAL AGREEMENTS
Having these PRENUPTIAL or POST NUPTIAL AGREEMENT in place can save a couple a world of grief and expense. Let's face it, no one thinks about getting divorced when they are getting married, but statistics show divorce is commonplace. A PRENUPTIAL AGREEMENT is an agreement between the spouses that outlines what happens in the event of a divorce. The spouses sign a PRENUPTIAL AGREEMENT before the wedding.
A POSTNUPTIAL AGREEMENT does the same thing as a PRENUPTIAL AGREEMENT signed after the marriage has occurred.
It is important to remember that in Florida, the family law court is not bound by a PRENUPTIAL AGREEMENT or a POSTNUPTIAL AGREEMENT when it comes to time-sharing with minor children and child support.
MODIFICATION OF FAMILY LAW ORDERS
Family law orders issued by a court can be modified at a later time. The most common types of modifications are orders of child support, time-sharing, alimony, and parental responsibility. In Florida, to modify a family law order, there must be a showing of a substantial and material change in circumstances that necessitates a modification. As time goes on, family law order can become outdated and unworkable. Incomes and jobs change, children grow up, and opportunities or even tragedies can occur. Many such circumstances may be grounds for MODIFICATION of a family law order.
CONTACT YOUR MIAMI DIVORCE LAWYER
When going through any type of family law case or family law issue, it can be challenging to know what to do, or who to turn to, or what your rights are. Having an experienced Miami Family Law Attorney and Miami Divorce Lawyer on your side who can help you and guide you through the steps that you need to take, and fight on your behalf throughout the process indispensable.
I can provide you with skilled representation throughout the family law or divorce process in the areas of litigation, mediation, settlement, negotiations, hearings, and court appearances.
I represent family law and divorce clients in Miami-Dade, Broward, Palm Beach, and Monroe Counties.
No matter the situation you're facing, contact The Law Offices of Patrick J. McGeehan, P.A. to set up a consultation and discuss how I can help you. You can always call me at (305) 577-4933 and speak directly to me, Your Miami Divorce Lawyer and Miami Family Law Attorney.
Your Miami Divorce Lawyer videos
Your Miami Divorce Lawyer articles
Please subscribe to our YouTube channel, "Your South Florida Lawyer, Patrick J. McGeehan," for more videos explaining legal concepts in easy to understand terms.
Our Blog contains several informative articles on all kinds of Florida Family Law topics.