This is my commentary on the Deputy Scot Peterson case. I am not affiliated with his lawyers or in the case in any way.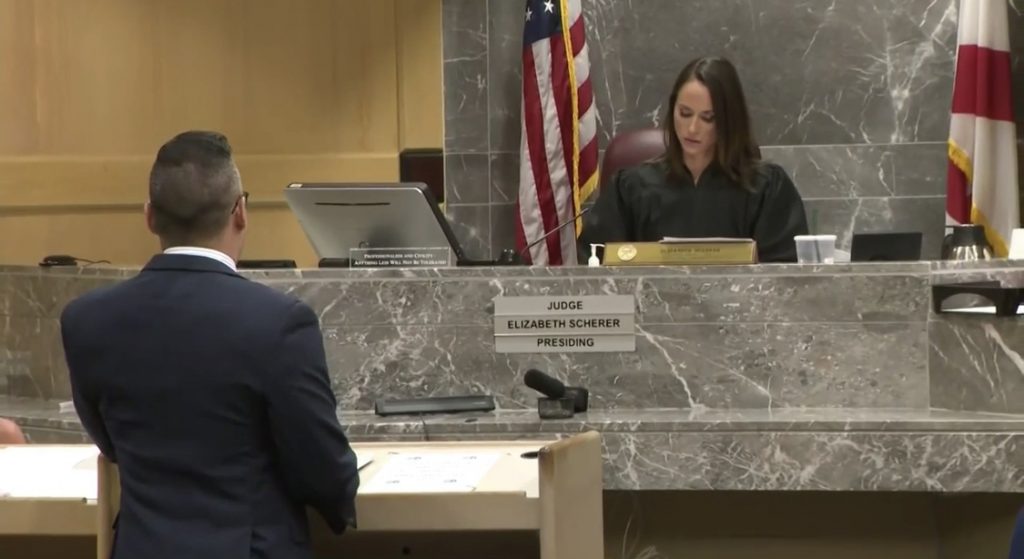 After the recording of this video, Scot Peterson had a bond hearing in Broward County Circuit Court. Peterson's bond was reduced to $39,500.00. Also, the pretrial conditions were modified to standard pretrial conditions, no GPS monitoring, and passport surrender within 48 hours. Peterson bonded out of the Broward County Jail later in the day.
The original bond was $102,000.00, with special conditions of level 2 pretrial release, GPS monitoring, and collateralization of the bond with real estate or tangible property. Level 2 pretrial release is essentially house arrest. When the Judge changed the release conditions, Scot Peterson is free to return home to North Carolina and has to call into pretrial services weekly.
Last night I received a copy Scot Peterson's arrest warrant.
You can read a copy of it here: https://www.dropbox.com/s/isuy16aryap… Peterson's Motion for Bond Reduction is here: https://www.dropbox.com/s/hcwo038kopj…
The arrest warrant details the evidence the F.D.L.E. reviewed and details the charges against Scot Peterson. As expected, the State claims Deputy Scot Peterson was a caregiver and had a duty to protect the school children.
The perjury charge is based contradictions in the statement Peterson gave investigators two days after the shooting. A lot of the details of the perjury charge are redacted. The lesson here is for officers who are witnesses officers in police shootings. The best advice is to lawyer up before making any statement to homicide detectives.
This will be a precedent-setting case for how law enforcement officers respond to calls for service. Not only school shootings but other incidents involving the possibility of death or serious bodily injury.
On Wednesday, the Florida PBA released a statement on Scot Peterson's arrest:
"Although our Association does not condone Deputy Peterson's actions, the ramifications of charging a law enforcement officer with a criminal act as a caregiver is highly concerning and likely to have unintended and unprecedented consequences for good law enforcement officers in the future," the PBA's statewide president, John Kazanjian, said in a statement Wednesday.- Miami Herald
Regardless of the outcome of this case, one thing is for sure, Scot Peterson will spend a fortune defending himself against these criminal charges.
Follow us on:
Twitter: https://twitter.com/PJMcgeehanLaw
Facebook: https://www.facebook.com/pjmlawyer/
Instagram: https://www.instagram.com/the_magic_city_lawyer
LinkedIn: https://www.linkedin.com/in/patrick-m…
Join our Facebook Group, "Ask a Florida Divorce Lawyer at: https://www.facebook.com/groups/2225044291148334/?ref=bookmarks
Find us on the web at:
www.miamidomesticviolencelawyer.com
Email us at: patrick@pjmlawyer.com
No part of this video is to be considered legal advice. This video is for educational purposes only. No attorney/client relationship is formed from watching this video.
Please subscribe to our YouTube channel, "Your South Florida Lawyer, Patrick J. McGeehan," for more videos explaining legal concepts in easy to understand terms.
Return to our blog!