I have not had a job in years. I finally got fed up, and I quit my job. Learn how and why in this video.
I was a Miami-Dade Police Officer before becoming a lawyer and now I am combining that experaence to help people with legal issues.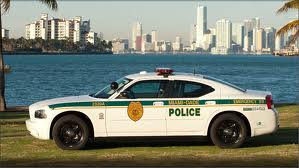 If you are working, you are missing out on life. When I quit my job, I finally felt whole again. I found my passion and calling in helping people navigate the South Florida Legal System. I found that people who try to work within the system are frequently left frustrated and fed up with the whole process. In family law in particular, people are not getting the results they seek mainly becasue they just do not know what to do.
I provide my tips and information on aspects of the legal system from my practice areas of criminal defense and family law. If one person finds this information useful and is helped by it, then I have done my job!
I am Patrick McGeehan, and I am a family law and criminal defense lawyer in Miami, Florida. I receive a lot of questions regarding family law and domestic violence issues.

My frim represent clients in Miami-Dade, Broward, Palm Beach, and Monroe Counties.
Please feel free to contact our office to discuss your case: The Law Offices of Patrick J. McGeehan, P.A. 801 Brickell Avenue Suite 900 Miami, Florida 33131 (305) 577-4933
Please sign up for our law firm newsletter at: https://mailchi.mp/f0030579d743/pjmla…
Follow us on:
Twitter: @pjmcgeehanlaw
Facebook: https://www.facebook.com/pjmlawyer/
Instagram: @the_magic_city_lawyer
LinkedIn: https://www.linkedin.com/in/patrick-m…
Join our Facebook Group, "Ask a Florida Divorce Lawyer at:https://www.facebook.com/groups/22250…
Find us on the web at:
www.miamidomesticviolencelawyer.com
Email us at: patrick@pjmlawyer.com
No part of this video is to be considered legal advice. This video is for educational purposes only. No attorney/client relationship is formed from watching this video.
Please subscribe to our YouTube channel, "Your South Florida Lawyer, Patrick J. McGeehan," for more videos explaining legal concepts in easy to understand terms.
Return to our blog!